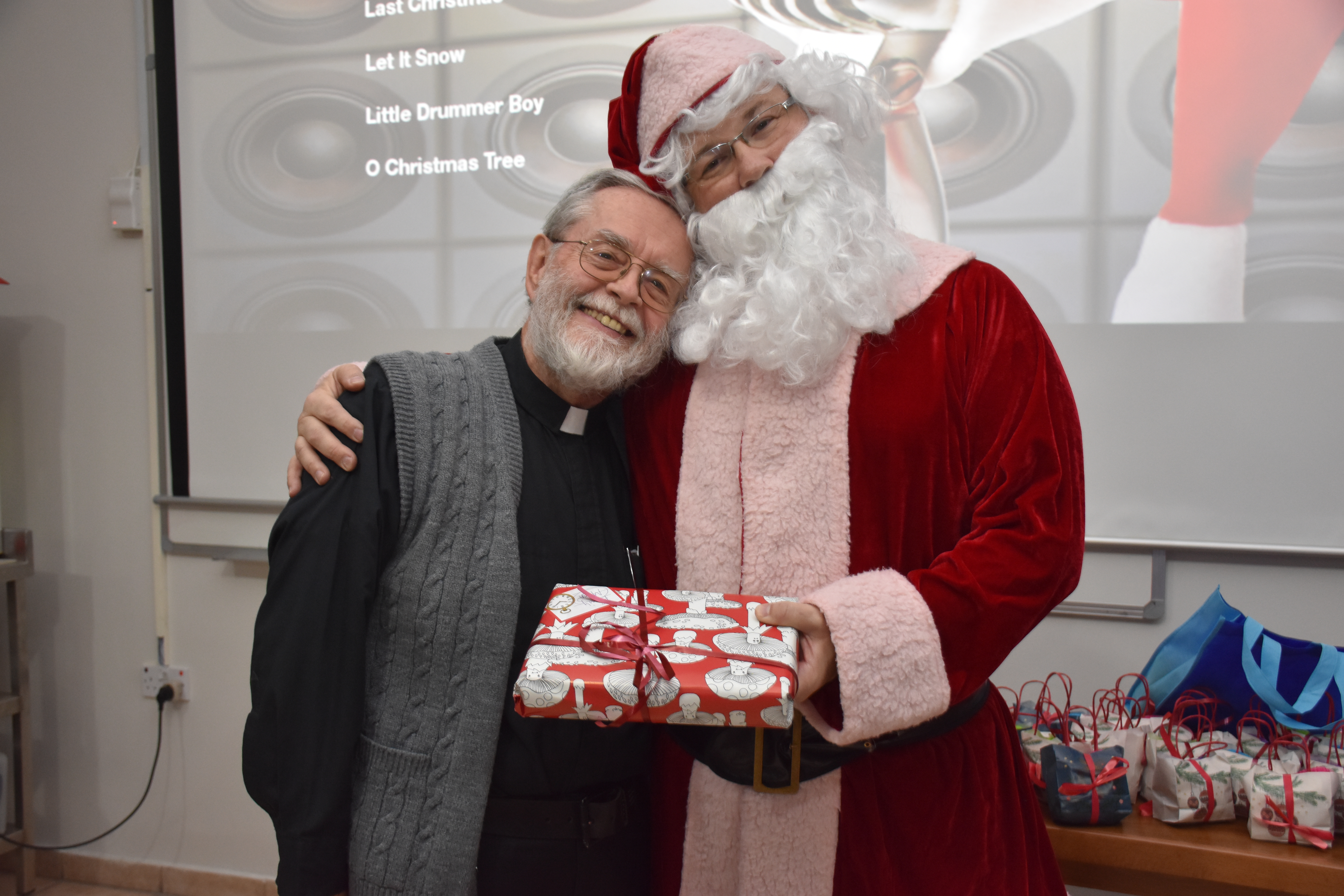 FATHER JOHN MEETS 
FATHER CHRISTMAS!!
Thank you to all those who supported this concert by being sponsors and Patrons, by attending, by contributing and by supporting the work with your prayers.
All money raised goes to the Care for the Poor Program at Sacred Heart Parish.
An album of pictures of the concert will be posted in the next several days.