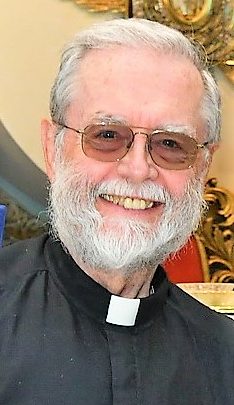 December 7, 2018
It has become a cliche, but when I was a child, we did often – probably way too often – ask our parents when we were on a trip, "Are we there yet?" When we went to visit Aunt Mary and Uncle Hen for American Thanksgiving, it seemed to take forever to get to their house. At the end of a long and wonderful day, it seemed to take no time at all to get home.
I found myself remembering that, as it occurred to me yet again, how fast time seems to be going by. At my age, I am on the "homeward" leg of the trip, I know – but when I look ahead, there seems to be a lot of time, and I plan to read more, to listen to music, to work on practicing the piano or the violin or doing more serious singing. I want to explore Jordan more, I want to visit people, I want to check more things off my list.
But the end of the day comes quickly, and the list is still there. The end of the week is upon me, and I have worked hard and accomplished a lot – but the list does not seem to have shrunk. The end of the month, the end of the year – they are both a lot closer than I might like.
Today is the last First Friday of this year (or the first First Friday of the liturgical year, depending on how you want to look at it.) Saturday is the Solemnity of the Immaculate Conception. The 2019 Parish calendars are out, the Advent Baskets are with families and individuals, the schedule of Masses for Christmas and New Year's has been published and there are more bazaars than any one person could possibly attend. The schedule is filled and more things seem to arrive every day. It is easy for us to get "too busy," to let the schedule run our lives rather than we running the schedule. It is possible to turn down an invitation, it is not a mortal sin to skip a bazaar, and if you run yourself ragged doing things for others – what good will you ultimately be, to them or to yourself or to God.
Remember God? The reason for the season, as some billboards remind us. Do not put off setting aside time for God. Even a little bit can change your life. And even as we prepare for Christmas and all the wonder and excitement that quite properly goes with it, there is nothing – I repeat, NOTHING that is more important than making time for God. Personal and quiet and intimate time with God. Doing charitable work is wonderful, helping others is commendable, but if God is not a part of it, as Jesus said – "Even the heathens do as much."
Give yourself a present. Unwrap God a little bit more every day and see what surprises might be in store for you. God is very good at surprises, if you are willing to be surprised.
Let us continue to pray for one another.
All of the priests at the Jesuit Center are available for conversation, consultation and confession. It is always best to email or phone directly to make an appointment;  there is no receptionist at the Jesuit Center, so if you drop in, you may find us away or otherwise occupied.
CALENDAR OF EVENTS: The calendar lists the upcoming Masses, Feast days and Church events.
HEARTBEAT NEWSLETTER: The weekly newsletter includes information on the upcoming events, masses and feast days.  

In the Service of the Transmission of Faith
That people, who are involved in the service and transmission of faith, may find, in their dialogue with culture, a language suited to the conditions of the present time.
The Jesuit Center
P.0. Box 212074, Amman 11121, JORDAN
Fax: +962 6 465-1315 (from outside Jordan: +962 06 461-1315)
Mobile in Jordan: 079 013-8985 (from outside Jordan: +962 79 013-8985)
If calling, please respect Jordanian business times: Monday-Thursday and Saturday from 9:15 AM – 5 PM. On Friday and Sunday, the office is closed, so on these days urgent calls should be sent over voice mail or e-mail.
If you want to come in and visit (please do!), it is always best to make an appointment by e-mail or phone. The Pastor's office is located at the south end of the Jesuit Center. On arrival, call me by intercom or mobile to be admitted; use the door at the south end of the building.
Email: pastorsh@jordanjesuits.org
We also have a Facebook Group. Search for "Parish Group," and if you ask to be a member of the group, you will be admitted. I will try to keep items of information, copies of weekly bulletins, special prayers and other announcements on this web site and on the Facebook group page. You can also have items sent to you directly via e-mail, including daily Lenten reflections, announcements of events, and the weekly bulletin.
———————————
FILIPINO MINISTRIES:    As of January, 2017, there is an appointed chaplain for Filipino Ministries.