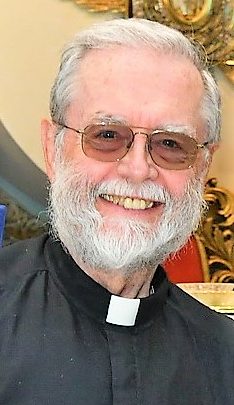 April 18, 2019
As the rest of the Christian world celebrates Holy Week and the joy of the Easter Resurrection, we in Jordan are preparing for Palm Sunday. It's not that we take longer, but we started a week later, observing the Orthodox calendar for Lent and Easter. It's a practical arrangement – the Orthodox agree to follow the Christian calendar for Christmas and the Christians follow the Orthodox calendar for Lent and Easter, up to Pentecost. This year the difference is only one week. It can be as much as three or four.
It occurred to me that this is an eminently practical compromise. Christmas is widely celebrated, and so by combining the two calendars – and the commercial calendar, as well – it saves disputes and confusions and the Christian community is not seen to be celebrating their great feasts differently. Easter is particularly Christian, and while this arrangement does rather separate Jordan from much of the rest of the world, within this region, again, the Christians are demonstrating a unity of at least intent, if not always deep theological practice.
This year, it also gives us the opportunity to reflect on the Easter celebration twice: once as we receive greetings from friends and read news reports from other places, and again as we enter into the Paschal mysteries ourselves. The first part of that is inescapable. The second, however, is purely voluntary, and hugely personal, and for some, I fear that the Easter travel and the bunnies and chocolate rabbits and new clothes absorb much of the energy and attention that should go to the great services of Holy Thursday, Good Friday and the Vigil.
I had a parent explain to me once that they couldn't come to the great Vigil Service because it was too late, and the children would be tired out from the Easter party they were going to Saturday afternoon. The message is, of course, that the party is more important than welcoming the Risen Christ. When I was a boy – I know, I sound like somebody's grandfather – we took a nap in the afternoon, to be ready for the magic of the darkened church and the single great Paschal candle making its way down the aisle. The singing of the Exsultet with only candles lit in the Church – one year a bonfire for the lighting that was a good 14 feet tall, and a reading of the Genesis reading with God's voice simultaneously read by a man and a woman – special moments I will never forget.
Now I admit that one of my (many) failings as a Pastor is that I have simply not been able to muster enough support from the parish for the kind of elaborate ceremonies that the Triduum deserves. Alter servers aren't available for rehearsals – I don't have a choir and can't find even professional musicians to hire – the schedule of services and even the length are determined by the host churches where we celebrate. And yet, each year, in spite of all my failings, the service speaks for itself, and the Spirit (and I use the capital letter on purpose) comes through the actions and moments for those who are willing to let it. It is not the great productions of Cathedrals and large parishes, and we don't reach the elegant simplicity of monasteries and abbeys and the preaching is not Archbishop Fulton Sheen or Jesuit Fr. Bernard Bassett – but in spite of all that, God's presence is felt.
So whether you are reading this during Holy Week or preparing for Palm Sunday, whether you are celebrating in a great Cathedral or a small country Church, in whatever language the Gospel is being proclaimed – know that if you invite Him – and I mean YOU personally invite Him – God will most definitely be there. And if you let him, He will touch your heart and lift your soul and maybe even change your life.
Because that is what Easter is all about. That is what the coming of Jesus Christ is all about. That is what our Church is all about and why we come together to pray and worship.
HAPPY EASTER! And may the Risen Lord be in your life during this holy season, and always.
Let us continue to pray for one another.
EVENTS: The calendar lists the upcoming Masses, Feast days and Church events.
HEARTBEAT NEWSLETTER: The weekly newsletter includes information on the upcoming events, masses and feast days.  

FOR APRIL
For doctors and humanitarian collaborators in war zones,
who risk their lives
to save the lives of others.
The Jesuit Center
P.0. Box 212074, Amman 11121, JORDAN
Fax: +962 6 465-1315 (from outside Jordan: +962 06 461-1315)
Mobile in Jordan: 079 013-8985 (from outside Jordan: +962 79 013-8985)
If calling, please respect Jordanian business times: Monday-Thursday and Saturday from 9:15 AM – 5 PM. On Friday and Sunday, the office is closed, so on these days urgent calls should be sent over voice mail or e-mail.
If you want to come in and visit (please do!), it is always best to make an appointment by e-mail or phone. The Pastor's office is located at the south end of the Jesuit Center. On arrival, call me by intercom or mobile to be admitted; use the door at the south end of the building.
Email: pastorsh@jordanjesuits.org
We also have a Facebook Group. Search for "Parish Group," and if you ask to be a member of the group, you will be admitted. I will try to keep items of information, copies of weekly bulletins, special prayers and other announcements on this web site and on the Facebook group page. You can also have items sent to you directly via e-mail, including daily Lenten reflections, announcements of events, and the weekly bulletin.
———————————
FILIPINO MINISTRIES:    As of January, 2017, there is an appointed chaplain for Filipino Ministries.