8 December 20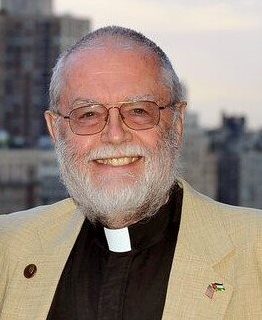 17
Solemnity of the Immaculate Conception
"Well, Father, what have you been doing lately?"
As I stop and reflect, I discover – quite a lot. We've had two sessions where we were able to provide free flu vaccinations to young children and seniors in the refugee community. We had a very successful Day of Recollection at the Jesuit Center, and a strong attendance at the first Sunday Mass in the Center. Our First Communion class is now up to 6 students, and I suspect there will be another after January. We have four Confirmation candidates and four who are in different stages of preparing for Baptism, or adult Confirmation, or entrance into the Church. Two will be baptized this coming Easter weekend. The Care for the Poor Committee is organizing the collection and distribution of baskets as well as clothing collected by a group of students. We formally installed new Lectors and Extraordinary Ministers of Communion on the Feast of Christ the King, and after a number of false starts and bad or no information, the schedule of Masses for Christmas and the Solemnity of Mary, the Mother of God has been published. Daily Advent reflections are sent to those who requested them, and appear on our Facebook page as well. Several new people have registered for the parish, and another session of "Ask Father John" has been set for January 15. The Sacred Heart Parish calendar for 2018 has gone to the printer, and as soon as it is delivered I will make the announcement.
I was impressed. I also have been teaching a group singing, as part of a program run here at the Jesuit Center and at the end of January – the 26th to be precise, at Terra Sancta, the people who have been working on dancing and theatre and crafts and singing will put on a performance. It is free – although you do have to have tickets but you have a friend on the "inside" – and I hope you might come. It's not Broadway – but it is a group of people who have overcome extraordinary odds, who have learned to work together breaking through ethnic and national and cultural barriers, and who have found great joy and pride in their accomplishments.
And there is the lessons for the rest of us. Most of the reasons in our lives as to "why" we can't do something can, if we are willing to face them, be overcome. We can work with and live with and even come to like those who are different than we in deep and important ways. If we are open to learning new skills, new techniques, new visions of the world – if we are open to learning – there are new experiences waiting to embrace us. Of course ultimately I am talking about the message of Christ and the love of God. But along the way, we can also learn to dance and sing and make friends in ways we might never have considered.
Thank you to those who have let me know that they are participating in the Advent Basket program. I hope there are more who are taking part and simply haven't told me. If necessary we will come and pick up your "basket" – even if it's a box or a bag or however you have assembled your Advent contributions.  And as always….
Let us continue to pray for one another.
———————————
All of the priests at the Jesuit Center are available for conversation, consultation and confession. It is always best to email or phone directly to make an appointment;  there is no receptionist at the Jesuit Center, so if you drop in, you may find us away or otherwise occupied.
CALENDAR OF EVENTS: The calendar lists the upcoming masses, feast days and church events.
HEARTBEAT NEWSLETTER: The weekly newsletter includes information on the upcoming events, masses and feast days.  
POPE'S PRAYER INTENTION FOR DECEMBER: THE ELDERLY
That the elderly, sustained by families and Christian communities, may apply their wisdom and experience to spreading the faith and forming the new generations.
The Jesuit Center
P.0. Box 212074, Amman 11121, JORDAN
Phone: +962 6 461-4190 (Fr Sheehan's extension is 29) (from outside Jordan: +962 06 461-4190)
Fax: +962 6 465-1315 (from outside Jordan: +962 06 461-1315)
Mobile in Jordan: 079 013-8985 (from outside Jordan: +962 79 013-8985)
If calling, please respect Jordanian business times: Monday-Thursday and Saturday from 9:15 AM – 5 PM. On Friday and Sunday, the office is closed, so on these days urgent calls should be sent over voice mail or e-mail.
If you want to come in and visit (please do!), it is always best to make an appointment by e-mail or phone. The Pastor's office is located at the south end of the Jesuit Center. On arrival, call me by intercom or mobile to be admitted; use the door at the south end of the building.
Email: pastorsh@jordanjesuits.org
We also have a Facebook Group. Search for "Parish Group," and if you ask to be a member of the group, you will be admitted. I will try to keep items of information, copies of weekly bulletins, special prayers and other announcements on this web site and on the Facebook group page. You can also have items sent to you directly via e-mail, including daily Lenten reflections, announcements of events, and the weekly bulletin.
———————————
FILIPINO MINISTRIES:    As of January, 2017, there is an appointed chaplain for Filipino Ministries.