March 3 – Father John Sheehan returns to the U.S.
March 4 – ASH WEDNESDAY – Mass at the Jesuit Center at 8:30 AM and 6 PM
Ashes will be distributed AFTER each Mass
March 6 – First Friday – Adoration of the Blessed Sacrament following the 8:30 AM Mass
March 12 – Anniversary of the canonization of St. Ignatius Loyola and St. Francis Xavier
March 13 – Lenten Day of Recollection at the Jesuit Center
March 14 – First Confessions – before Mass – Adult confessions will be available during this ceremony
March 14/15 – Anointing of the Sick during Mass
March 17 – Feast of St. Patrick
March 18 – Birthday of Fr. Hicham Chemaly, SJ
March 19 – Solemnity of St. Joseph, Husband of Mary
March 20 – First day of Spring
Service Project – Care for the Poor (Tentative)
March 21 – Mother's Day
March 25 – Solemnity of the Annunciation of the Lord
March 27 – 1AM, clocks move ahead one hour
THE SACRED HEART
PARISH CALENDAR for 2020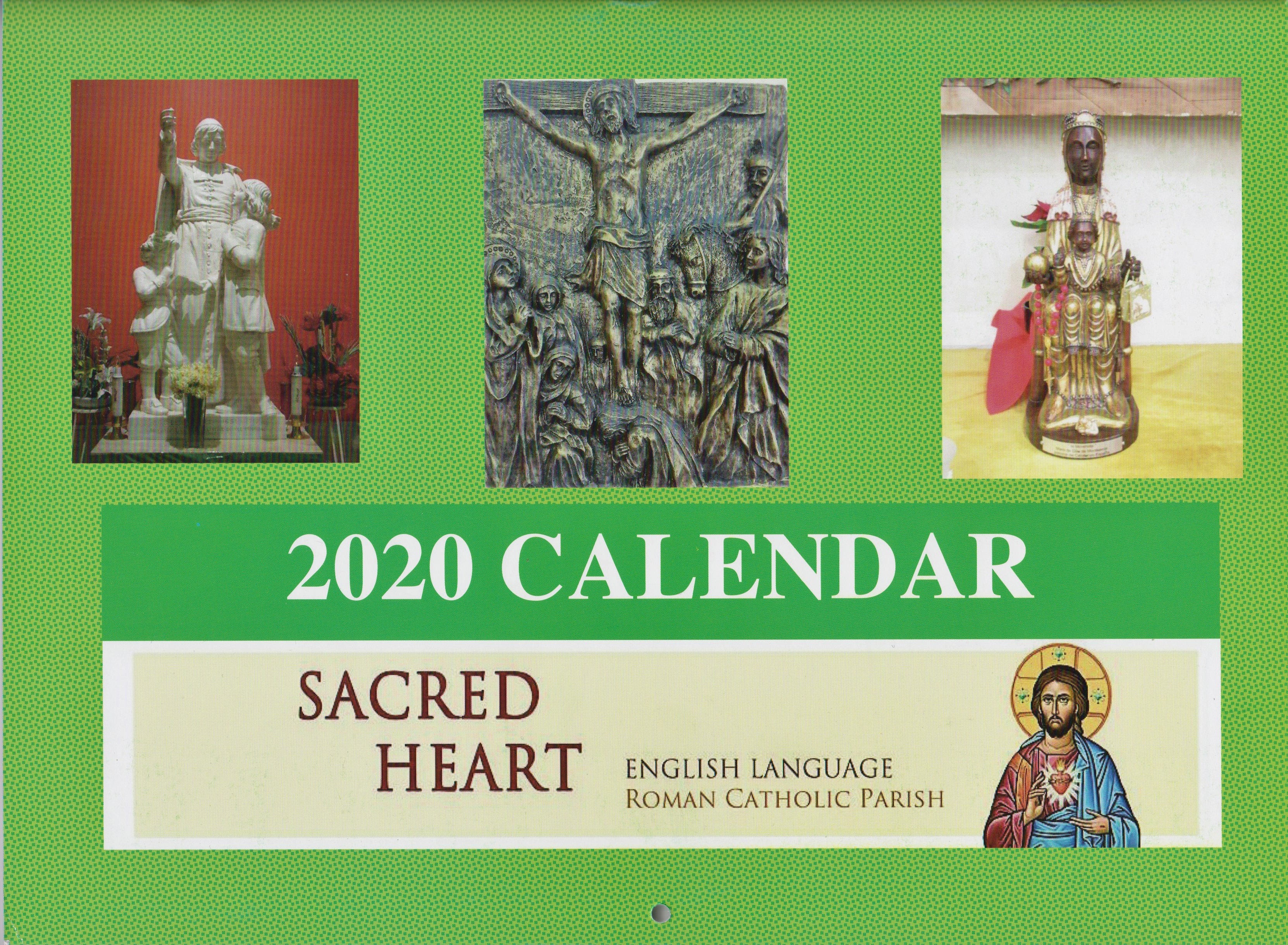 The 2020 edition of the Sacred Heart Parish Calendar is available and we are proud to note that the price remains the same as last year. And the year before that. They make great presents, and a gentle way to let people in other places know something of what your parish here is all about. Support our advertisers and the work of the parish. Calendars are available at the weekend Masses and at the Jesuit Center.
1 Calendar – 2 JOD
3 Calendars – 5 JOD (Yes, you get one at half price)
7 Calendars – 10 JOD (You get 2 calendars free!)
15 Calendars – 20 JOD (5 Free Calendars!!! Such a deal!!!)