January 25 – Feast of the Conversion of St. Paul
January 30 – Birthday of His Majesty King Abdullah II
February 2 – Solemnity of the Presentation of Jesus in the Temple
Candles will be blessed at the beginning of Mass, and throats will be blessed after Mass
You must bring your own candles to be blessed; they should be wax nor paraffin 
February 3 – St. Blaise, throats will be blessed after the morning Mass
February 4 – The Jesuit Martyrs of India
February 6 – St. Paul Mikki SJ and Companions
February 8 – St. Josephine Bakhita
February 10 – The Last "Ask Father John" session at 7 PM
February 11 – Our Lady of Lourdes
February 15 – St. Claude LaColumbière, SJ
Mass for Children at Sweifieh
February 21 – Farewell to Fr. John, 4-8 PM at the Jesuit Center, Jabal Hussein
February 22 – Feast of the Chair of St. Peter
February 24 – FATHER JOHN'S FAREWELL CONCERT, 7 PM Bank Al-Etihad 
February 26 – Ash Wednesday in the Universal Church
March 3 – Father John Sheehan return to the U.S.
March 4 – ASH WEDNESDAY – Mass at the Jesuit Center at 8:30 AM and 6 PM
Ashes will be distributed AFTER each Mass
THE SACRED HEART
PARISH CALENDAR for 2020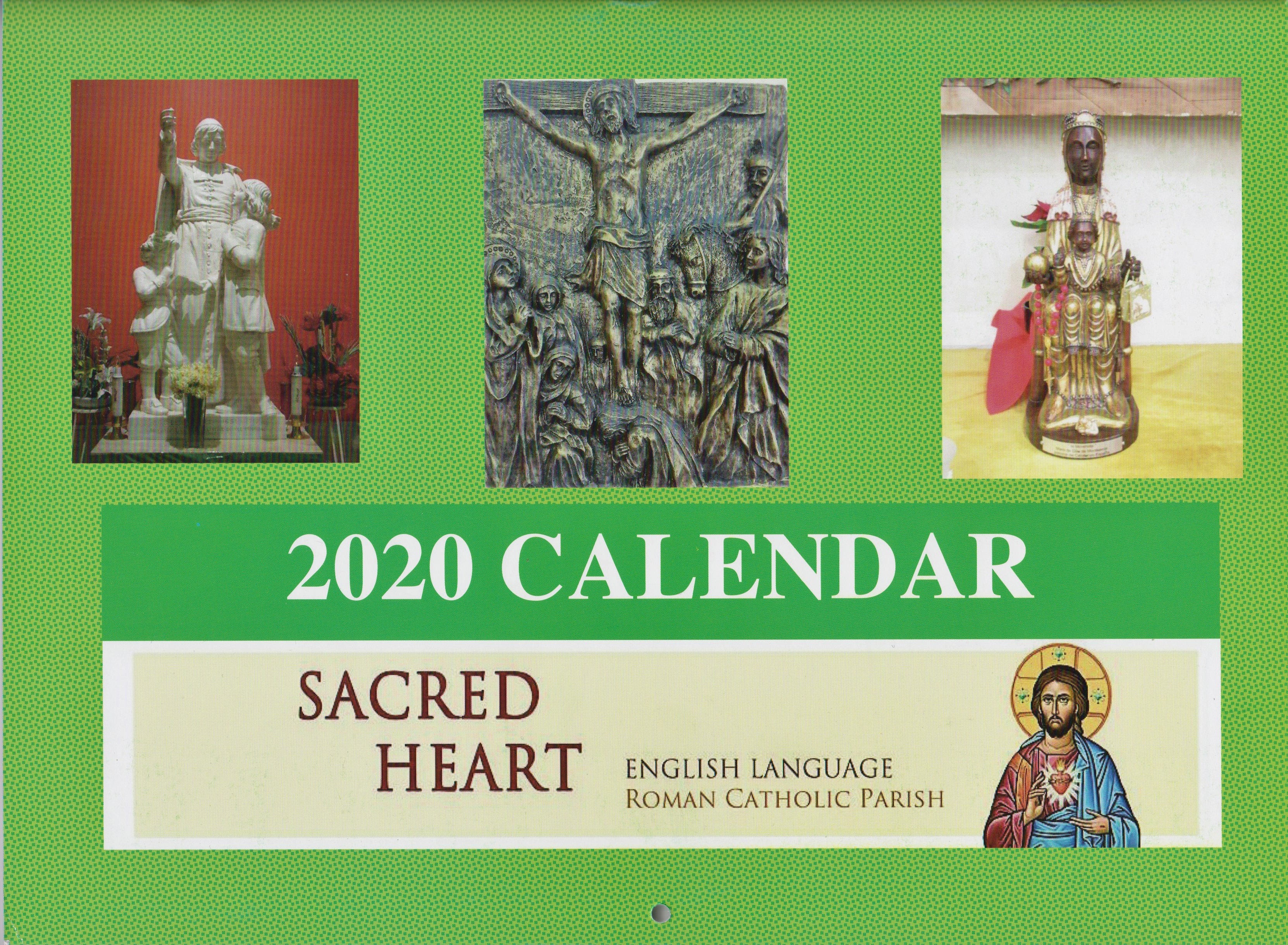 The 2020 edition of the Sacred Heart Parish Calendar is available and we are proud to note that the price remains the same as last year. And the year before that. They make great presents, and a gentle way to let people in other places know something of what your parish here is all about. Support our advertisers and the work of the parish. Calendars are available at the weekend Masses and at the Jesuit Center.
1 Calendar – 2 JOD
3 Calendars – 5 JOD (Yes, you get one at half price)
7 Calendars – 10 JOD (You get 2 calendars free!)
15 Calendars – 20 JOD (5 Free Calendars!!! Such a deal!!!)