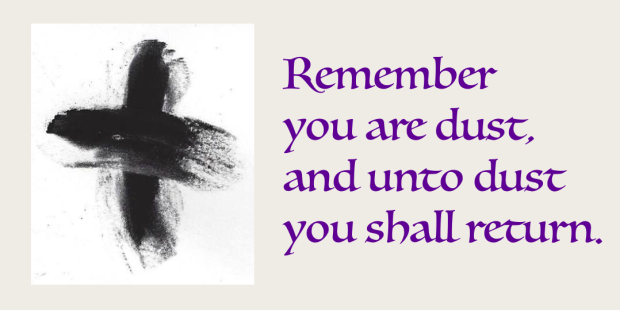 LENTEN ACTIVITIES
A Look at Some Activities during the Lenten Season.
Suggestions for other Lenten activities or practices are always welcome.
Preparing for Lent – A Booklet to help you plan for the 40 days of preparation for Holy Week and Easter.  Also available at the Jesuit Center in hard copy. Click here:  Preparation Booklet
Daily Mass – Whatever other penitential practices you might choose, daily Mass, when possible, is a wonderful way to grow closer to God during these days of preparation for Easter, as well as receiving the stimulation of the readings and homilies from the Jesuit priests. Mass is celebrated Monday through Saturday at 8:30 AM in the Chapel of St. Francis Xavier at the Jesuit Center, 43 Al Razi Street, Jabal Hussein, next to the Toledo Hotel.
Lenten Reflections – A weekly gathering to share reflections and explore the history and meaning of Lent. Each Saturday at the Jesuit Center, following the 8:30 Mass, from February 24 until March 31. All are welcome, no reservation necessary.
Daily Reflections during Lent – Available on request by email, and also available on the Parish Group page on Facebook. Those who have received them in the past will be automatically on the email list. Email Fr. John if you want to be added to the list.
Stations of the Cross in the Community – The prayers and reflections for this exercise may be found at this link:  Cty Stations Booklet
During Lent we will also be conducting the "Scrutinies" for the Catechumens.
PRAYER TIMES DURING LENT
It is often good to simply pray in the company of others, and there will be several times when the Jesuit Chapel will be open and available for prayer. There will be no ceremony, no formal beginning or ending, just a chance to come and pray before the Blessed Sacrament, and hopefully sharing some of that time in silence with others. No need to sign up – just show up and you will be most welcome. The front door should be open – if not, ring the bell or call Fr. John (079 013-8985). See the schedule on the last page. Whenever the chapel is open for prayer, confession will be available. 
The Francis Xavier Chapel at the Jesuit Center will be open for private prayer during Lent on the following days and times:
Friday, March 16 – 9 AM to 11 AM
Monday, March 19 – 9 AM to 11 AM
Wednesday, March 21 – 11 AM to 12:30 PM
Friday, March 23 – 9 AM to 11 AM
Sunday, March 25 – 1 PM to 3PM
Tuesday, March 27 – 9 AM to 10:30 AM
Friday, March 30 – 9 AM to 11 AM
April 5 – HOLY THURSDAY
No Morning Mass – Mass at Freres at 5 PM
Blessed Sacrament in repose at the Jesuit Chapel after Mass
Chapel will remain open for prayer until 11 or as people have signed up
Advance permission needed for all-night vigil
April 6 – GOOD FRIDAY
Service at Freres at Noon – Jesuit Chapel open for prayer from 3 PM until 8 PM
April 7 – HOLY SATURDAY – Chapel open for prayer from 10 AM until noon
READINGS FOR THE FIFTH SUNDAY OF LENT
(Because we are celebrating the Scrutinies, the readings are taken from Year A)
Fifth Sunday of Lent – Year A Readings
Reading 1 – From the Book of the Prophet Ezekiel
Thus says the Lord God: 
O my people, I will open your graves 
and have you rise from them, 
and bring you back to the land of Israel.
Then you shall know that I am the Lord, 
when I open your graves and have you rise from them, 
O my people!
I will put my spirit in you that you may live, 
and I will settle you upon your land; 
thus you shall know that I am the Lord.
I have promised, and I will do it, says the Lord
Responsorial Psalm.
R. With the Lord there is mercy and fullness of redemption.
Out of the depths I cry to you, O Lord;
Lord, hear my voice!
Let your ears be attentive
to my voice in supplication. 
R. With the Lord there is mercy and fullness of redemption.
If you, O Lord, mark iniquities,
Lord, who can stand?
But with you is forgiveness,
that you may be revered. 
R. With the Lord there is mercy and fullness of redemption.
I trust in the Lord;
my soul trusts in his word.
More than sentinels wait for the dawn,
let Israel wait for the Lord.
R. With the Lord there is mercy and fullness of redemption.
For with the Lord is kindness
and with him is plenteous redemption;
And he will redeem Israel
from all their iniquities.
R. With the Lord there is mercy and fullness of redemption.
Reading 2 – from the Letter to the Romans:
Brothers and sisters:
Those who are in the flesh cannot please God.
But you are not in the flesh; 
on the contrary, you are in the spirit, 
if only the Spirit of God dwells in you.
Whoever does not have the Spirit of Christ does not belong to him.
But if Christ is in you, 
although the body is dead because of sin, 
the spirit is alive because of righteousness.
If the Spirit of the one who raised Jesus from the dead dwells in you, 
the one who raised Christ from the dead 
will give life to your mortal bodies also, 
through his Spirit dwelling in you.
The Holy Gospel According to John (Short version) 
The sisters of Lazarus sent word to Jesus, saying, 
"Master, the one you love is ill."
When Jesus heard this he said,
"This illness is not to end in death, 
but is for the glory of God, 
that the Son of God may be glorified through it."
Now Jesus loved Martha and her sister and Lazarus.
So when he heard that he was ill, 
he remained for two days in the place where he was.
Then after this he said to his disciples, 
+Let us go back to Judea."
When Jesus arrived, he found that Lazarus 
had already been in the tomb for four days.
When Martha heard that Jesus was coming,
she went to meet him; 
but Mary sat at home.
Martha said to Jesus, 
"Lord, if you had been here,
my brother would not have died.
But even now I know that whatever you ask of God,
God will give you."
Jesus said to her,
"Your brother will rise."
Martha said,
"I know he will rise,
in the resurrection on the last day."
Jesus told her,
"I am the resurrection and the life; 
whoever believes in me, even if he dies, will live, 
and everyone who lives and believes in me will never die.
Do you believe this?"
She said to him, "Yes, Lord.
I have come to believe that you are the Christ, the Son of God,
the one who is coming into the world."
He became perturbed and deeply troubled, and said, 
"Where have you laid him?"
They said to him, "Sir, come and see."
And Jesus wept.
So the Jews said, "See how he loved him."
But some of them said, 
"Could not the one who opened the eyes of the blind man 
have done something so that this man would not have died?"
So Jesus, perturbed again, came to the tomb.
It was a cave, and a stone lay across it.
Jesus said, "Take away the stone."
Martha, the dead man's sister, said to him, 
"Lord, by now there will be a stench; 
he has been dead for four days."
Jesus said to her,
"Did I not tell you that if you believe 
you will see the glory of God?"
So they took away the stone.
And Jesus raised his eyes and said, 
"Father, I thank you for hearing me.
I know that you always hear me; 
but because of the crowd here I have said this, 
that they may believe that you sent me."
And when he had said this,
He cried out in a loud voice, 
"Lazarus, come out!"
The dead man came out,
tied hand and foot with burial bands, 
and his face was wrapped in a cloth.
So Jesus said to them,
"Untie him and let him go."
Now many of the Jews who had come to Mary
and seen what he had done began to believe in him.