Parish of the Patriarch of Jerusalem and the Vicar for Amman, entrusted to the Jesuits.
CONDOLENCES
Word has been received of the death of Pietro Pizzabella, the father of the Apostolic Administrator in Jerusalem, Archbishop Pierbattista Pizzabella.
Details about the funeral, and Requiem Masses in Jerusalem and Amman will be released as they become available.
The entire Sacred Heart community sends prayers and deepest sympathy to the Archbishop.
NOTICE: The End of the Year Report for 2017 is (finally!) out and may be viewed by clicking on this link
On 1 April, 1996, a "personal parish" was established for English-speaking Roman Catholics resident in or visiting Amman, Jordan. The English-language parish  has no special building, but its religious services are offered in Latin-Rite parish churches in areas of the city in which English-speaking Catholics live and work. The pastors of these churches generously provide facilities for the services, but the English-language Jesuit Pastor is responsible for the conduct of worship and all other aspects of parish life.
For those members of the English-language parish, please register via the online form or submit an e-mail to pastorsh@jordanjesuits.org with your details. 
Read more about the parish.
THE SACRED HEART PARISH 2018 CALENDAR
Available at the Jesuit Center and at all the Masses. Copies are now free but must be requested in advance.
Read more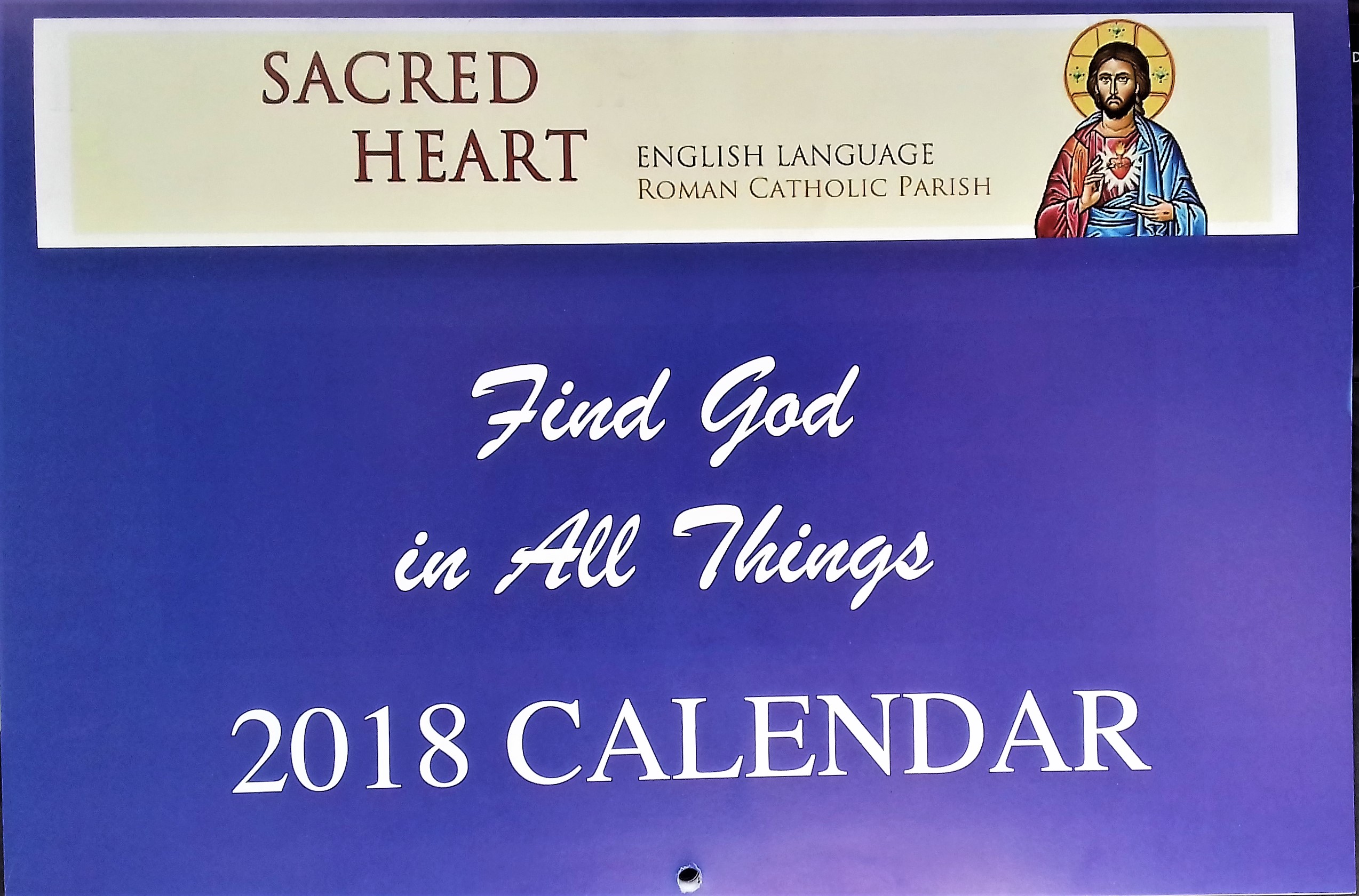 about how you can get involved with the parish community.