Sacred Heart is a "Personal" Parish of the Patriarch of Jerusalem and the Vicar for Amman, entrusted to the Jesuits.
On 1 April, 1996, a "personal parish" was established for English-speaking Roman Catholics resident in or visiting Amman, Jordan. The English-language parish  has no special building, but its religious services are offered in Latin-Rite parish churches in areas of the city in which English-speaking Catholics live and work. The pastors of these churches generously provide facilities for the services, but the English-language Jesuit Pastor is responsible for the conduct of worship and all other aspects of parish life.
For those members of the English-language parish, please register via the online form or submit an e-mail to pastorsh@jordanjesuits.org with your details. 
Read more about the parish.
THE SACRED HEART PARISH 2018 CALENDAR HAS ARRIVED!
Available at the Jesuit Center and at all the Masses. We ask a 2 jd contribution to help cover costs. Not a commercial generic calendar, but about our parish and its works. Makes a great small gift at this time of the year. (2 jd for one but 3 copies for 5jd) The photo is crooked, but the calendar is straight. Those who advertised get a complimentary copy for their support.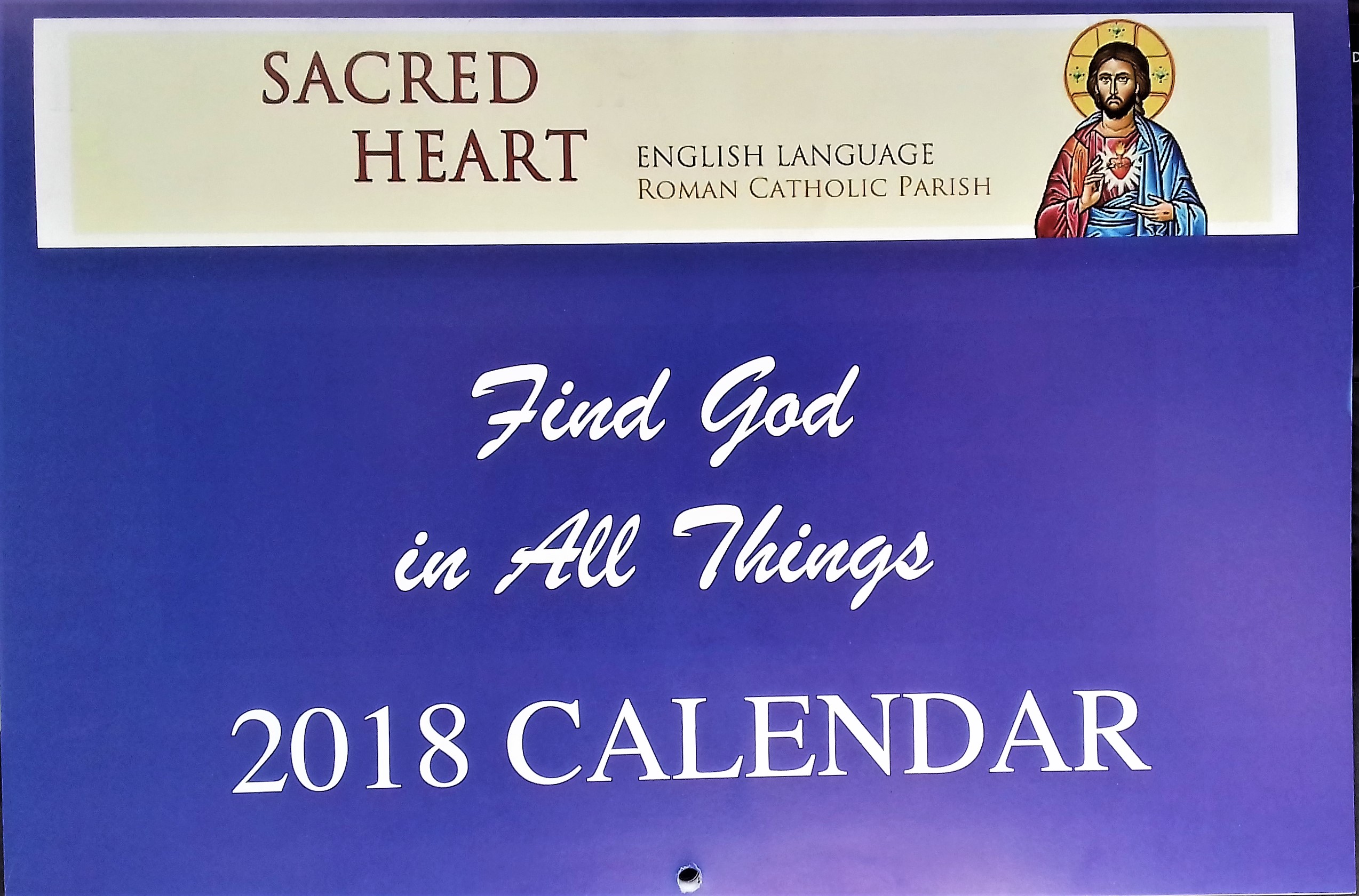 Read more about how you can get involved with the parish community.